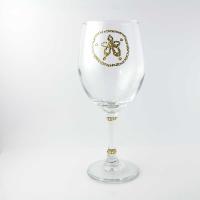 SKU: SDWG
Unique Bling Sand Dollar Wine Glasses are handmade rhinestone and gold painted glasses. The perfect gift for that special friend, wedding, bridesmaid or just for you when you want to feel special. Add a little BLING to your life. CHEERS!
These 20 oz. wine glasses are handmade and made to order. These are great for any occasion. Please contact me for larger orders.
Please allow approximately 1 week for delivery. Expedited orders will be subject to an extra fee. Please contact me if you need your order in less than 1 week before purchasing.
Price includes shipping.
Thank you for your interest in Mermaid Bling. CHEERS!